Latest News
Onside Soccer is a Christian-based charity based in Carshalton which supports football coaching academies across the world (and in Carshalton!). We have found it an excellent vehicle to build community, often in challenging settings, to show God's love and share God's Word.
Over the last few years, we have been expanding into new countries and new projects. Our Academy in Carshalton has also grown (details on the attachment). We now have over 100 boys, girls and young people attending each week on Sundays and Tuesdays. We have also run summer camps and overseas playing tours. Through this we have exciting opportunities to not only develop better players but also develop better people using our Christian-based core values, and sharing Bible verses and characters.
If you are interested in knowing more about Onside Soccer or how you can become involved, support or even set up your own Academy, see the website or email Richard Beales at beales999@aol.com
Crisis Cafe is for people suffering with mental health, near Belmont railway station. Information can be found in the leaflet, online at suttoncrisiscafe.org.uk, or phone 0800 012 9082.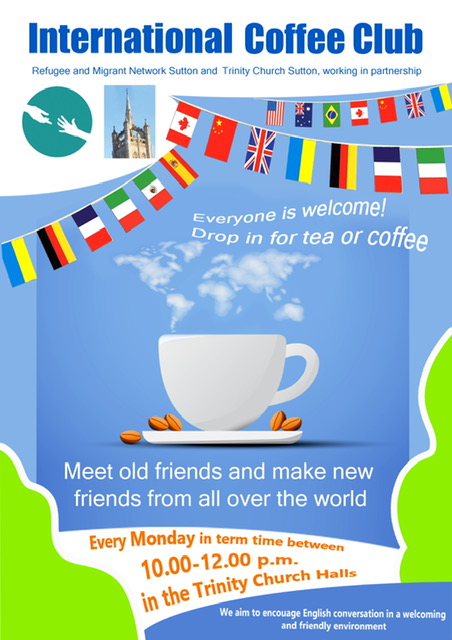 Trinity church is hosting an International Coffee Club, in partnership with Refugee and Migrant Network Sutton (RMNS). We meet at Trinity Church on Monday mornings in term time between 10.00am and 12.00 to give people from around the world a chance to practise their English and meet new friends. There's free coffee and biscuits and a rota of volunteers, some with English as a first language and others from abroad who join in the conversations. It is purely social with no formal language teaching - that is available at RMNS on Wednesday mornings.
Fuel Hardship Fund
Sutton Community Works has set up an opportunity to give directly to a hardship fund using an online giving platform. Alternatively you can donate by BACS to Sutton Community Works Hardship Fund admin@suttoncommunityworks.org.
Sutton Foodbank and Community Foodshop are seeing significant increases in demand and use due to Cost of Living Increases and the welcoming of Ukrainian Refugees. Alongside this food donations have decreased. We are seeking donations with a remaining shelf-life of at least three months of the items listed below: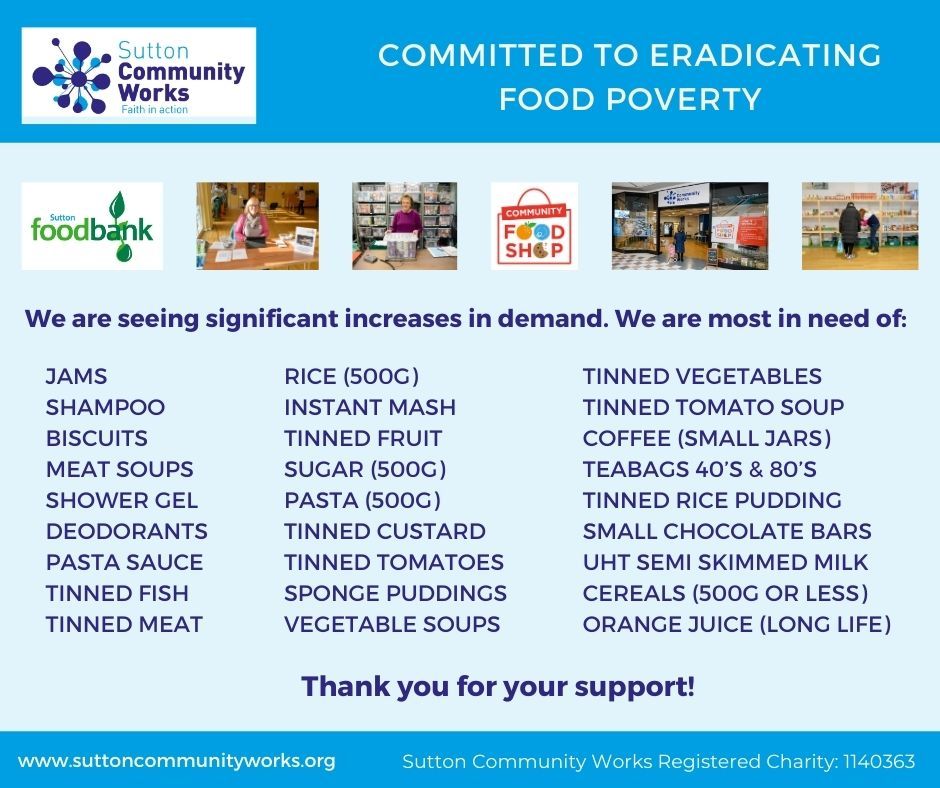 Donations would need to be dropped off at the Big Yellow Storage facility any day 9–5pm.
We have seen the use of the community foodshop triple over the last year and a great way to get the food we want is via Bankuet — church members can donate financially online via Bankuet and we can arrange for the food items we need to be delivered direct to the shop; see flier and link https://www.bankuet.co.uk/communityfoodshopsutton.
You can use Bankuet to donate financially to the Foodbank so we can buy food items we need.
Sutton Community Foodshop also seeks more volunteers to re-stock the shop on Wednesdays:
Sutton Foodbank also seeks more volunteers to serve shoppers:
St Barnabas Church is open on the second and fourth Wednesday mornings of each month from 10am to noon for fellowship, quiet, and craft activities. Tea and coffee is available.
Click here for details.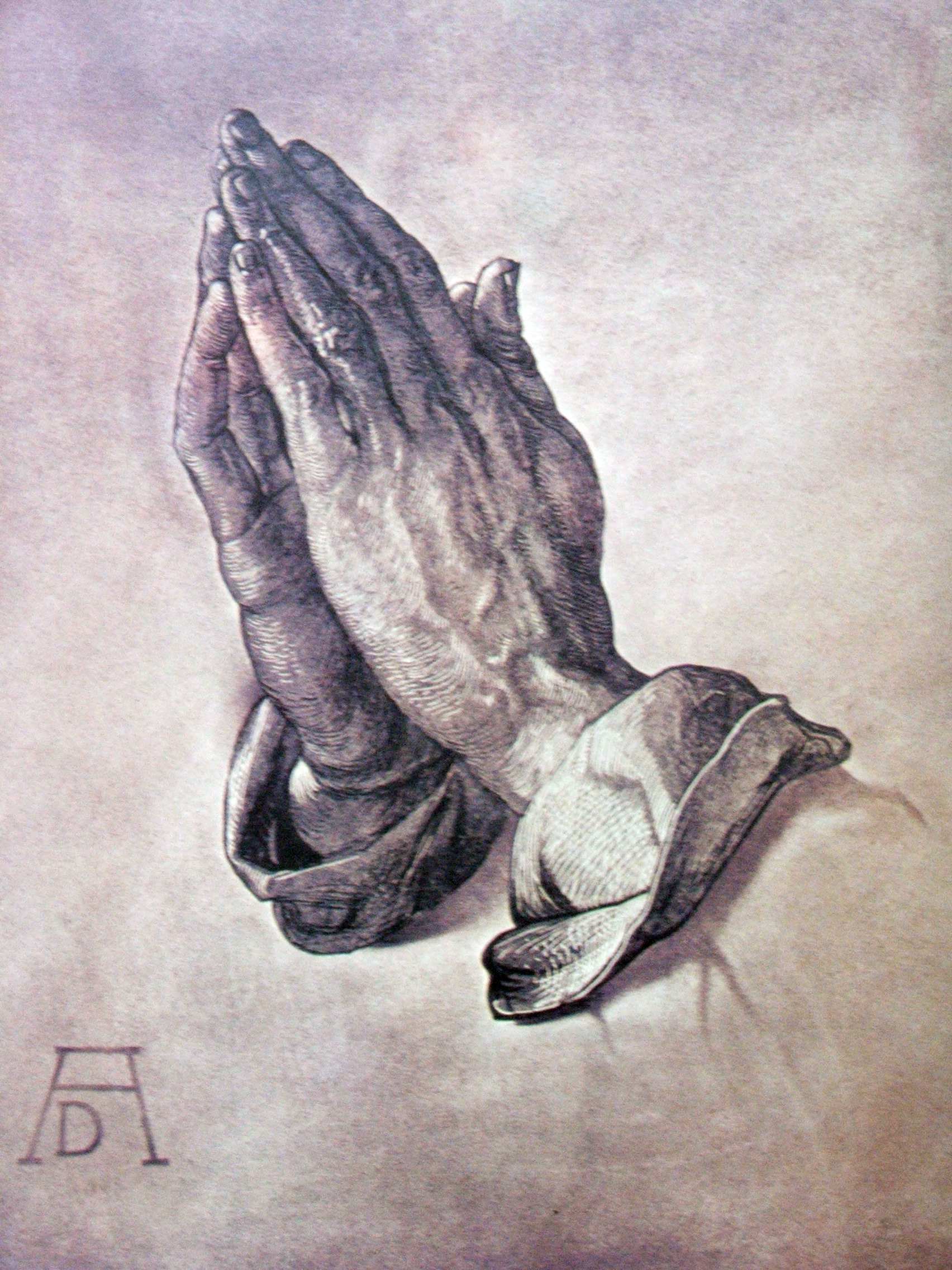 The Welsh Presbyterian church in Lind Road, Sutton has a prayer meeting at 11am every Saturday, followed by tea/coffee at midday.
All are welcome, and you don't need to speak Welsh to participate.